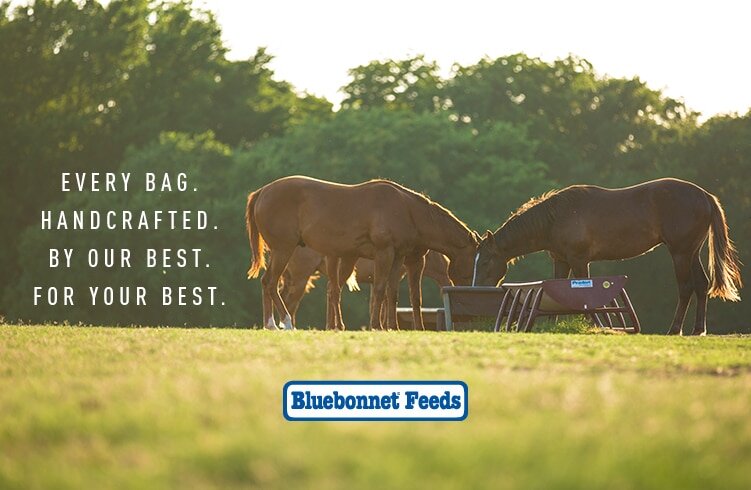 We feed exclusively Bluebonnet Feeds Intensify. We believe it's the best feed on the market and can't be happier with the results we see in all our horses. From performance horses of all ages, both competing and in training, as well the mares, colts, and fillies in our breeding program, we rely on the researched, tested, and locked formulas of Bluebonnet Feeds to meet all the specific nutritional requirements our horses need to be the best they can be.
If you're interested in learning more about this amazing feed or trying it for yourself, head over to BluebonnetFeeds.com for more information!
Use checkout code "MWH" to receive 5% off your online order at StideAnimalHealth.com!
There are SO many great products that you can get from Stride Animal Health! A couple of our favorites are the LIFELINE+ Equine and the 21-Day Hind Gut Health Program. We use Lifeline+, an incredibly effective plasma-based supplement, daily on most of the horses on the ranch. The Hind Gut Program worked wonders in turning around a few horses with digestive track issues. You can hear more about these and other great products on our podcasts episodes with Stride's resident guru, Dr. Jyme Nichols. Click the link and head over to the website to get more information!
Use checkout code "MWH" at KahmCBD.com to get 10% off of your order!
We're BIG fans of CBD! We use it everyday on ourselves, our dogs, and our horses. We LOVE Kahm CBD! Everything is 3rd party tested and all hemp and CBD extracts are hand selected from farms in the USA. We're partial to the oil for ourselves and our dogs. Our horses get pellets daily and oil or a "B Cool Bite" when at a race. We've seen great results! Most of all in our older arthritic dogs and in all of the horses! Click the link for more information and to order yours CBD today!
Use checkout code SUPERSTAR to get $10off orders of $60 or more on FlairStrips.com!
Developed by veterinarians, FLAIR® Strips are drug-free, self-adhesive nasal strips that promote optimum health of equine athletes, in all disciplines and every level of competition. The Strips gently support the soft tissues over the nasal passages (the narrowest part of the upper airway) and reduce airway resistance and improve airflow when your horse needs oxygen most.
Be sure to check out the episode of MARRIED WITH HORSES with the creator of the Flair Strip, Dr. Jim Chiapetta and hear all about the benefits of these phenomenal strips!
Partners/Sponsors
Interested in patterning with the podcast?
Contact Lane at lane@marriedwithhorses.com for information!